The Young Minds Alldayer
Bellevue Days + Kid Kapichi + Civil Villains + Goldblume + HABITS
Buy Tickets
Civil Villains and Trapped Animal have got together a bunch of their friends to throw an all-dayer at The Victoria in Dalston on February 16th, with headliners Bellevue Days and Kid Kapichi, all to raise money for Young Minds, a charity helping adolescent mental health issues.
Line Up:
Bellevue Days Kid Kapichi Civil Villains Goldblume Habits Sweat Threats Junk Whale
The Victoria, Dalston, February 16th. £8 advance tickets, £10 on the door.
Doors 4PM
Line Up
Zane Lowe Lowe - World Record - November 2015.
BELLEVUE DAYS EMBRACE APATHY IN THE 'RIPPED JEANS' VIDEO - http://diymag.com/2016/01/21/bellevue-days-ripped-jeans-video-premiere
When you think of the fertile creative soils of the UK, Croydon probably doesn't immediately spring to mind. The South London town is known more for its brickwork than its bands, but it's that feeling of big-city disillusionment that makes what Bellevue Days do so special.
Premiering below on DIY after our old mate Zane Lowe picked it as his World Record on Beats1 last night, their new single 'Ripped Jeans' is a gut-punching cut of intelligent and anthemic rock, cut through with an everyday paranoia that's destined for huge, uniting festival slots. "Oh my God, I drink to forget, I love leaving cigarette stains on my twin sized bed," sings frontman Alan Smith amidst all the arms-aloft euphoria, but it's his closing sentiments that ring the truest - "still, I'm singing."
Stream 'Ripped Jeans' below, first on DIY. It's taken from the band's second EP, due out early next year. If you fancy a sneak peek, they play The Unicorn in Camden on December 3rd.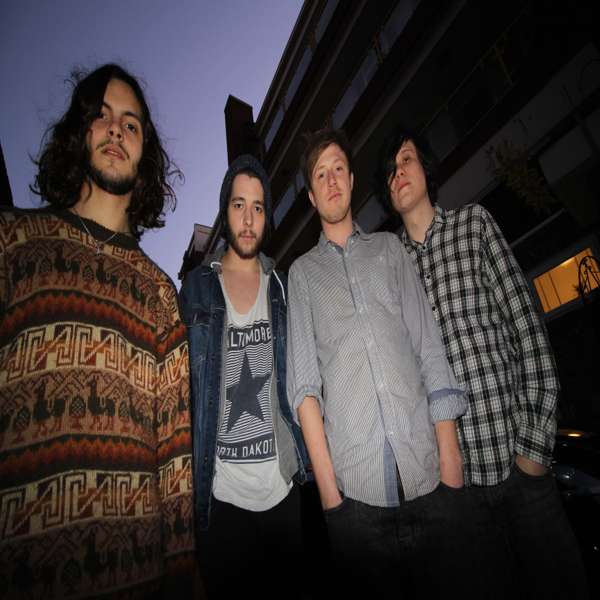 Music Take a listen to us on Spotify here, or Bandcamp here.
Videos Check out our videos on our YouTube channel here.
Biography Civil Villains' debut double single Pale Horse / Fallow turned heads, walking the tightrope between mathy alt rock and desert riffage. Having shared stages in London with listener, Polymath, and Wild Throne, and played at Brighton Electric's The Alternative Escape, they have also completed two North American tours, playing shows in New York City, Seattle, Toronto, Portland, Vancouver, and many more.
"Civil Villains are, in all the best ways, oxymoronic. Balancing noisy, complicated (albeit incredibly fun) songs, with a witty charm, Civil Villains make for a great show." Gigslutz, 2018
"Humble and talented, Civil Villains may still be young in their arc, but as their sound evolves it won't be long before they get picked up" Broken Amp, 2016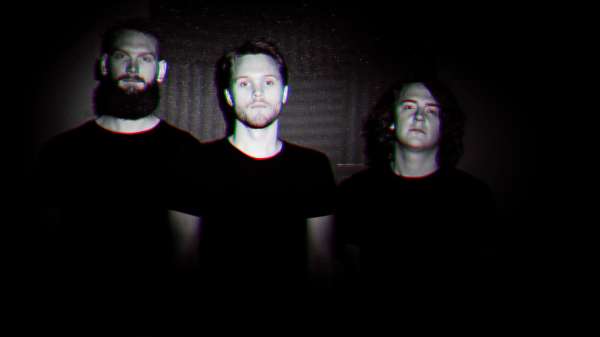 Off-Kilter Fuzzy Threesome from Cambridgeshire/Essex. Inspired by The Pixies, Reuben, Pulled Apart By Horses, Blakfish and Tubelord.
Formed in October 2014 in a carpeted rehearsal room. Released first EP 'Real Nice' in October 2015 [https://goldblumeband.bandcamp.com/] Played under bands like Tellison, Acid Tongue, The Spills, Thee Telepaths, Brunel, Babel, Grieving in places like London, Cambridge and Leicester. Releasing a second EP 'Go Figure' in January 2017 on Aaahh!!! Real Records. [https://records.real-industries.co.uk/]
Find our social media [https://www.facebook.com/goldblumeband], [https://www.instagram.com/goldblumeband/]
We do what we can, and thank you.

HABITS is a five piece from Colwyn Bay, North Wales. Dealing in themes of hedonism, hopelessness and heartbreak, the music is scathing confrontation on the pressures of modern life. HABITS' sound jumps from powerful, fast, guitar-driven hardcore punk, to wistful melodic spoken word breaks. At all times delivered with visceral conviction, and an unmistakable energy. In their first year as a band HABITS have become known for their chaotic high energy live show and are not a band to be missed.