Crosstown Concerts Ltd presents:
Kid Kapichi
+ GURU + PROJECTOR
Sold Out
Entry Requirements: 18+
Line Up
Stooges-esque, Sabbath driven, no-nonsense big riffs with a cherry on top. With drumming akin to the Chili Peppers and a distinctly brash vocal style, GURU are fusing together classic rock sounds to create the most energetic, eye-raising sets around.
Forming at the start of 2016, GURU sprung onto the Brighton scene playing local venues and putting on their own night, Rizla Sport. Supporting the likes of Honey Lung, Vulgarians and Strange Cages, GURU have played main stays such as The Hope and Ruin, the local WÜF night at Sticky Mikes and even headlined Green Door Store. These boys are definitely leaving a trail behind them and making a name for themselves around Brighton. Catch them whilst you can.
"GURU are the latest in all things fuzzy, colourful and deep" - Give It Back Magazine
https://www.facebook.com/gurubanduk/ https://soundcloud.com/gurubanduk
Cover photo by www.jamesnewmarch.com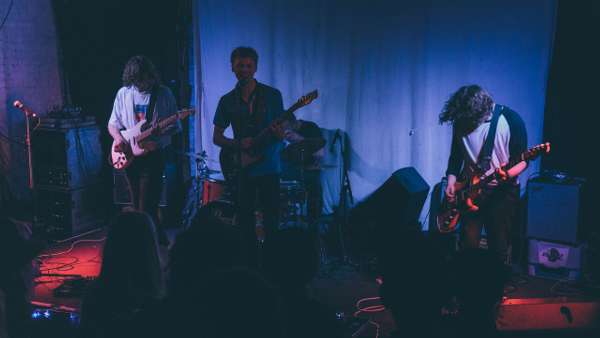 https://www.facebook.com/overheardprojector
Projector appeared in autumn 2015. They have played a string of high energy shows across the South East and are in the process of releasing a video for their debut single, Help Me Be Kind. You can catch them next at the Globe, Feb. 18th alongside ISLA.